Training
Follow our online courses or attend a training session in our headquarters.
Televic Conference Academy
Sign in to the Televic Conference Academy, our online training platform, and choose the courses you want to follow. Learn more about how to install and use our products, or just keep up-to-date.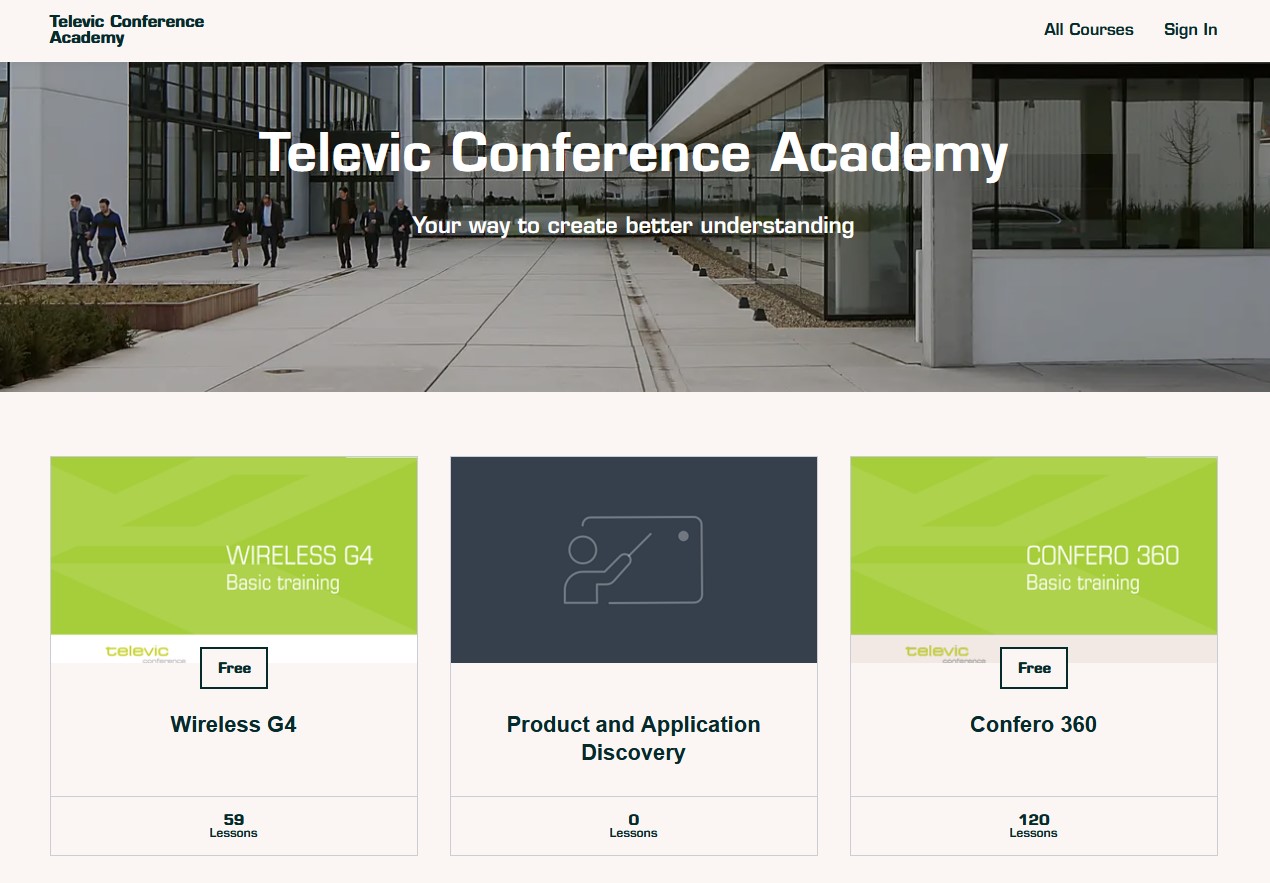 Book a Training
Become an expert in Conferencing systems thanks to our in-depth technical training program. Register to our 2-day training program and reserve your time slot in the training calendar today.
The trainings are being organized on a monthly basis in our Televic Headquarters in Belgium, and can be done in French or in English.
Note that these trainings are reserved for Televic partners and integrators only.
Should you have any other training requests, please get in touch with conference@televic.com.